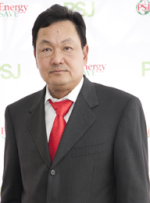 Energy Saving is not new for this era. The trend has emphasized two years ago.
The main factor is a subject of global warming. Mekong River is predicted to be dreid up within ten years. However, nowsdays, the river is run out.  The situation changes quickly, especially the Northeast of Thailand. Farming must be reduced to twice a year and need to use the artificial rain.  Moreover, in India, there is a snow in the summer. These are caused by the axis changed.

The problems cannot be ended simply by any one person or a country. The major power like China has released 7.2 billion tons of carbon dioxide, which is highest in the world. The United States ranks second. And India is third.  Thailand is ranked 24th in the world with carbon dioxide emissions at 351 million tons per year.

The big problem in Thailand is electricity generator house, which is now Peak Hour or po wer of electricity we use is at the highest of 26,121 MW while power generation is now a maximum of approximately 30,000 MW. The resource will be shorthen in the future.  We may have to use nuclear power generation, which is considered the lowest cost of power generation, but as known, there are a lot of the consequences as well. Therefore, for all these things, what we can do is to share. We must work together to reduce energy and resource usages.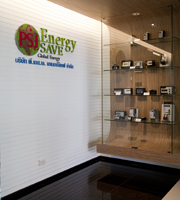 P.S.J. Energy Save Co., Ltd. is aware of the issues whether climate conditions or fuel resources that are going to be shortage from this world. Of course, the problems of inevitable costs for business owners are our regard. Because of the above factors are driving us, the ability of the Thai people, to think and find the energy saving method called N.C.W.I. or Non Critical Wave Intersection. The technology allows us to control and reduce energy of lighting; for example, a bulb of Gas Tube with Magnetic Ballast used effectively. By now, the company is a world leader in innovative N.C.W.I. Technology. The company has already made successful references that are many palaces, Charoen Pokphand Chicken Farming (CP), PTT Retail Management Limited (PTTRM) Electricity Authority, and etc. Also, the company has planed to expand the market to Europe and Asia, including China soonest.     

With over 10 years' experience of company staffs, the company has built the professional teamwork, a research and deveopment team continually. Our prospect is to develop the Solar Energy and Energy Saving for the Air-Conditioner and Chiller. The company hopes that these can ensure all busniess partners; the distributors, dealers, agents, and entrepreneurs very well.